Future Skills is currently closed following the COVID-19 Alert Level 3 directive from the Government. We are closely monitoring the situation and updating students and staff as new information comes to light.

The NZ government announced earlier this week that Auckland will revert to a modified Alert Level 2 at 11.59pm on Sunday 30 August (although this was subject to change if circumstances worsened). The Senior Management team have considered the issues involved and have decided to have a phased approach to returning to campus and that it is best if our students wait until Monday 7 September before returning fully to campus.

We will continue with online learning and the campuses will remain closed until at least Monday 7 September. We will issue a further communication later next week once the situation becomes clearer.
In the meantime, stay in touch with your Tutor/Lecturer and look after yourself and your family.
Information for current students
COVID-19 update - 11 August

COVID-19 update - 22 April
COVID-19: Tertiary student support package announcement
Information for in-employment students (Building Surveying)
Information for staff
COVID-19 update for staff - 11 August
COVID-19 update for staff - 12 August

COVID-19 update for staff - 20 April
COVID-19 update for staff - 30 March
COVID-19 update for staff (work from home guidelines) - 24 March
COVID-19 update for staff - 23 March
COVID-19 bulletin for tertiary providers – 20 March

Important links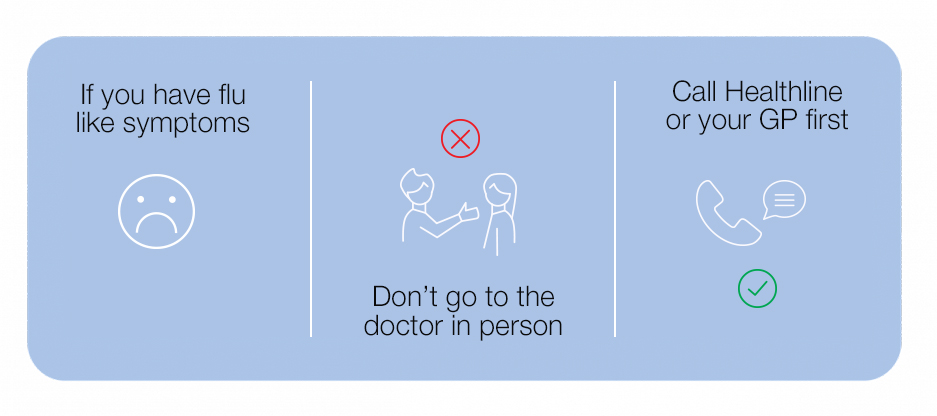 What can I do to protect myself and others?
- Wash hands thoroughly (at least 20 seconds) with soap and water, or a hand sanitiser.
- Cough and sneeze into your elbow or a tissue (rather than onto your hands), and then put the used tissue straight into the rubbish and wash your hands.
- Avoid close contact with anyone who has a fever or cough.
- If you live in a flat, let your flatmates know you are unwell.