Future Skills Academy is a leading Category I education and training provider with campuses in Manukau and Royal Oak.
Study with Future Skills
NZ Diploma in Building Surveying (Level 6)
NZ Diploma in Construction (Quantity Surveying) (Level 6)
NZ Certificate in Mental Health & Addiction Support Work (Level 4)

NZ Certificate in Health & Wellbeing (Support Work Strand) (Dementia Support) (Level 3)

National Certificate in Welding (Level 3)

NZ Certificate in 

Health & Wellbeing (Level 2)
Automotive, Engineering and Welding (Level 2)
Business Administration and Computing (Level 2)
Carpentry and Construction (Level 2)
Early Childhood Education & Community Services (Level 2)
Foundation Skills (Level 1)
Music and Creative (Level 1)
Reading, Writing and Maths
Study with Future Skills and….
Develop valuable skills and knowledge for the work-force
Build the confidence you need to kick-start your future
Get qualified for the life you want
From Automotive Engineering to Carpentry programmes to highly sought after New Zealand Diploma in Building Surveying and New Zealand Diploma in Construction (Quantity Surveying), we offer a range of programmes to choose from.
Are you an International student? Study Quantity Surveying at Auckland International Campus in the heart of Auckland. Our international campus is managed in partnership with Otago Polytechnic, New Zealand's premier polytechnic.
WHAT CAN YOU STUDY?
These courses are starting soon ...
NZ Certificate in Mental Health and Addiction Support Work (Level 4)
Looking to enter the field of mental health and addiction support? Or, perhaps you already have some experience but are keen to get qualified? Our course will provide you with the knowledge and skills required to work as a mental health and addiction support worker.
The NZ Certificate in Mental Health and Addiction Support Work (Level 4) programme will see you meet the requirements of the Ministry of Health's (2008) "Let's Get Real" framework at the essential level of performance. Learn the knowledge, skills and attitudes related to engaging with, and safely supporting youth and adults who are mental health, addiction  or dementia service users.
We particularly encourage people with lived mental health experience who are going through the recovery journey to apply.
Join this programme now and make a difference in the lives of others!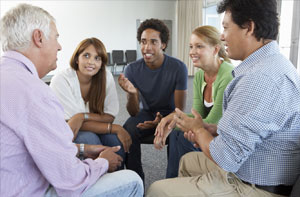 National Certificate in Welding (Level 3)
ENROL NOW. 
Skilled welders are in high demand – and our course will have you work ready in no time. Get qualified, and then just choose your area of interest: engineering, marine construction, structural fabrication, light and medium fabrication, or machinery and equipment manufacturing.
The National Certificate in Welding (Level 3) is your ticket to a challenging and rewarding career in welding. Learn the theory and practical skills required to weld safely, measure accurately, use hand and power tools, sketch and read drawings. Study the requirements for working with steel, stainless steel and aluminium, complete thermal cutting processes, and test for weld quality assurance.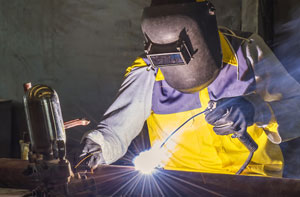 NEXT STEPS
Choose any option to contact us and we will get back to you as soon as we can
ASK A QUESTION
Still need to know more?
TEXT US
Text "future" to 4040 and we'll call you back
(Text cost 20c each)
A love for helping others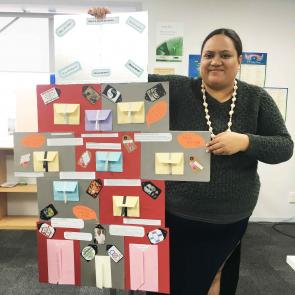 Returning to study as an adult student was a huge undertaking for Antonielle who is a mother of four kids. However, her passion for helping others and making a difference in the community has helped her find the balance. She recently shared her story with us.
"Kia ora my name is Antonielle Wallace. I am a mother of four but a parent of five. My lifestyle since becoming a mother has always been about the love and support of my family and the work that I do as a Youth worker. I have always had an urge to support others and to upskill and better understand the work I that do for the future of our young people. As a Youth worker I have taken this opportunity to reach beyond what I have already achieved and set new goals and new heights for myself.
I am now a student once again after nearly 3 years of being a Kiwi Can Leader and delivering lessons of life values to 5 -12 year olds in in primary and intermediate schools. This was a great opportunity to see our young ones in their element. I have also continued to work with an amazing organisation Youthtown, who have played a huge part in my life and the future that I am working towards to become a Youth Counsellor in Addictions.
I am now studying at Future Skills, in the most amazing and welcoming class ever, Mental Health and Addictions Support Level 4. This class has been great and made me feel welcomed and supported not just by our peers but our supportive tutor Kailash Devan. He has been encouraging and always has time to go over anything you may not understand. I am a people person so communication is great for me. We have plenty of laughs and study in a relaxed atmosphere where everyone has different backgrounds and hail from all over Auckland. We have become a family in our class and we are always connecting with new students who become part of our class and Future Skills.
I am looking forward to completing my course in December but will also miss coming into class and seeing my classmates and catching up with Kailash, our awesome tutor, who greets us with a smile every morning and sometimes a coffee in hand during those cold mornings. This is a great environment for everyone that wants to get back into study without all the negative vibes and the overwhelming thoughts and feelings of 'I can't do this'.
My class project is on 'Schizophrenia'. I will do a presentation on what we are learning to understand and how we support those going through mental health problems.
I have always had an interest in how I can make a difference and where I am needed most, so going through this topic I have learnt a lot and I am able to find information that I once wasn't able to find. I hope with my visual and interactive presentation I can also help others that are in my class to better understand what was once an assumption for many; and now factual and correct information."